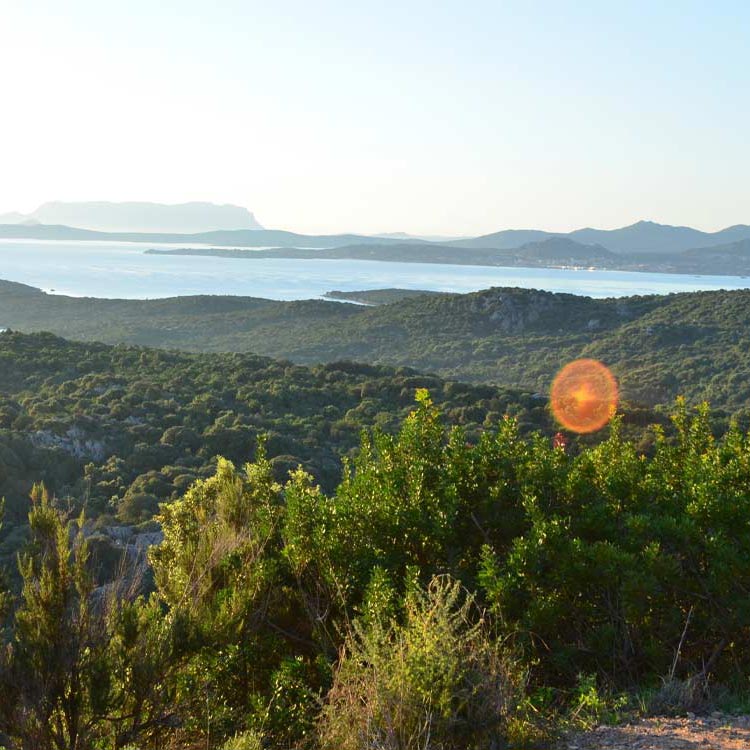 Costa Smeralda
Costa Smeralda is one of the best known regions of Sardinia. Its name evokes the emerald clear waters fringed by unspoiled Mediterranean scrub. A landscape of low houses and colourful granite rocks shaped by nature, perfectly integrated villages, bays revealing solitary coves with turquoise water. A dream destination offering beautiful natural landscapes, stunning beaches, archaeological sites for history lovers, fashionable places like Porto Cervo and Porto Rotondo, luxury boutiques, small restaurants offering excellent regional cuisine, marinas and golf courses.
The archipelago of la Maddalena
La Maddalena archipelago consists of 7 islands, the largest being Caprera and La Maddalena. A paradise for travelers in search of tranquility and natural beauty. The charming town of La Maddalena, the only inhabited on the island, is surrounded by a generous and wild nature reflecting multicolour shades, sandy beaches ranging in colour from gold to pink, granite rocks carved by the wind, crystal clear waters and archaeological relics.
Gallura
Situated on the North-east of Sardinia, Gallura is renowned for its granite formations of the "valley della luna", its cork oak forests, its "Vermentino" wine, beaches lined with arbutus and myrtle scrubs, seaside villages such as Castelsardo and Santa Teresa di Gallura, many culinary specialties and its stone shepherds houses named "stazzi." The historic center of Aggius is one of the oldest towns in Gallura, which has preserved secular expertise in weaving, working cork, iron and granite.